R.A.B.Y STEM Child Care is located in Yonkers, NY.
The R.A.B.Y STEM Child Care Olympics Event is a treasured annual celebration for staff and families. It demonstrates the commitment the program has to both family engagement and to health and physical activity. This year's event was held on Friday, August 18.
Miriam Kerness, Quality Improvement Specialist at QUALITYstarsNY, said a few words for R.A.B.Y.'s Olympics event.

"My name is Miriam Kerness and I'm a Specialist with QUALITYstarsNY. QUALITYstarsNY works as a support for child care programs. We work with programs who look to provide the highest quality of care.

R.A.B.Y. STEM chose to be a part of QUALITYstarsNY. They volunteered to go above and beyond what is required to reach new heights. As a specialist I provide support to the program leaders at R.A.B.Y. in the curriculum, the environment, and policies that support the healthy development of the children. We also keep families at the forefront, as you are your child's first and most important teacher.

As participants in QUALITYstarsNY, the center receives new classroom furnishings such as science centers, block areas, and new books. We will provide scholarships for the teaching staff at RABY to pursue associates, bachelors and master's degrees in early education at SUNY and CUNY schools. We know the early years matter so much. I am very happy that through QUALITYstarsNY I get to do on-going work with R.A.B.Y. to support the wonderful things they are doing for families and their children each day.

I am so thankful to be part of the celebration today. Have a great time, and enjoy the sunglasses and beach balls!"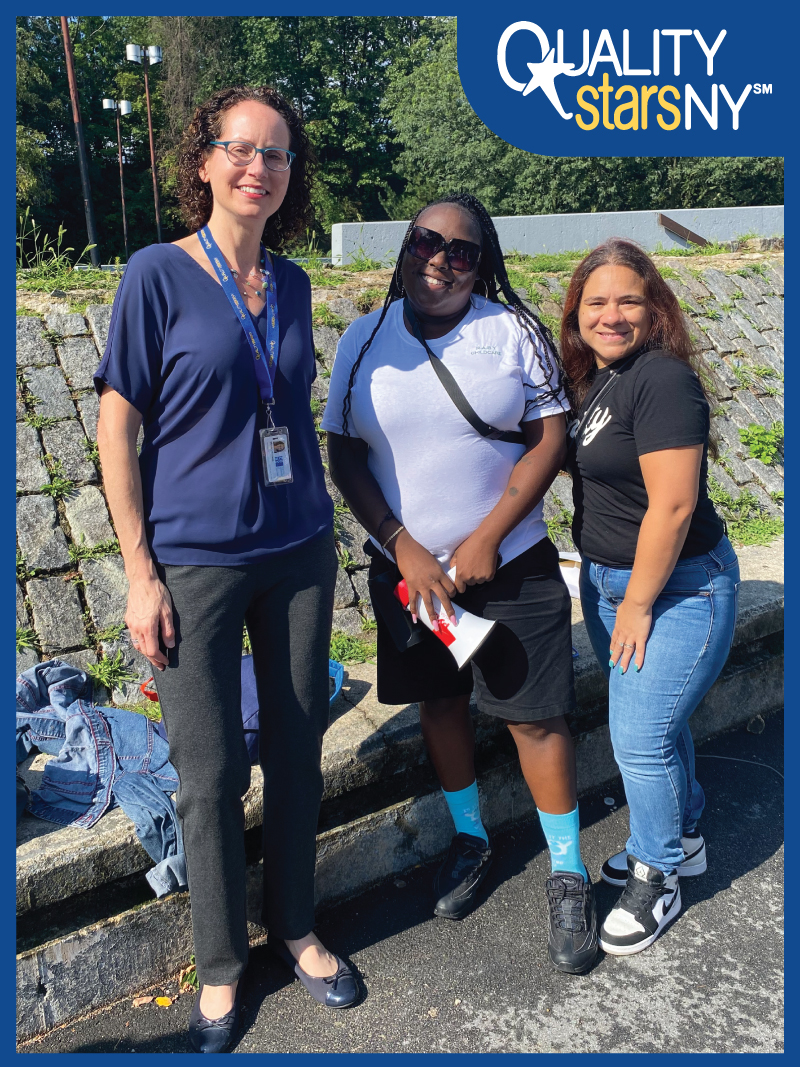 Miriam pictured with R.A.B.Y. STEM Child Care Director Shana Kelly and Yajaira Adorno, Board Member (left to right).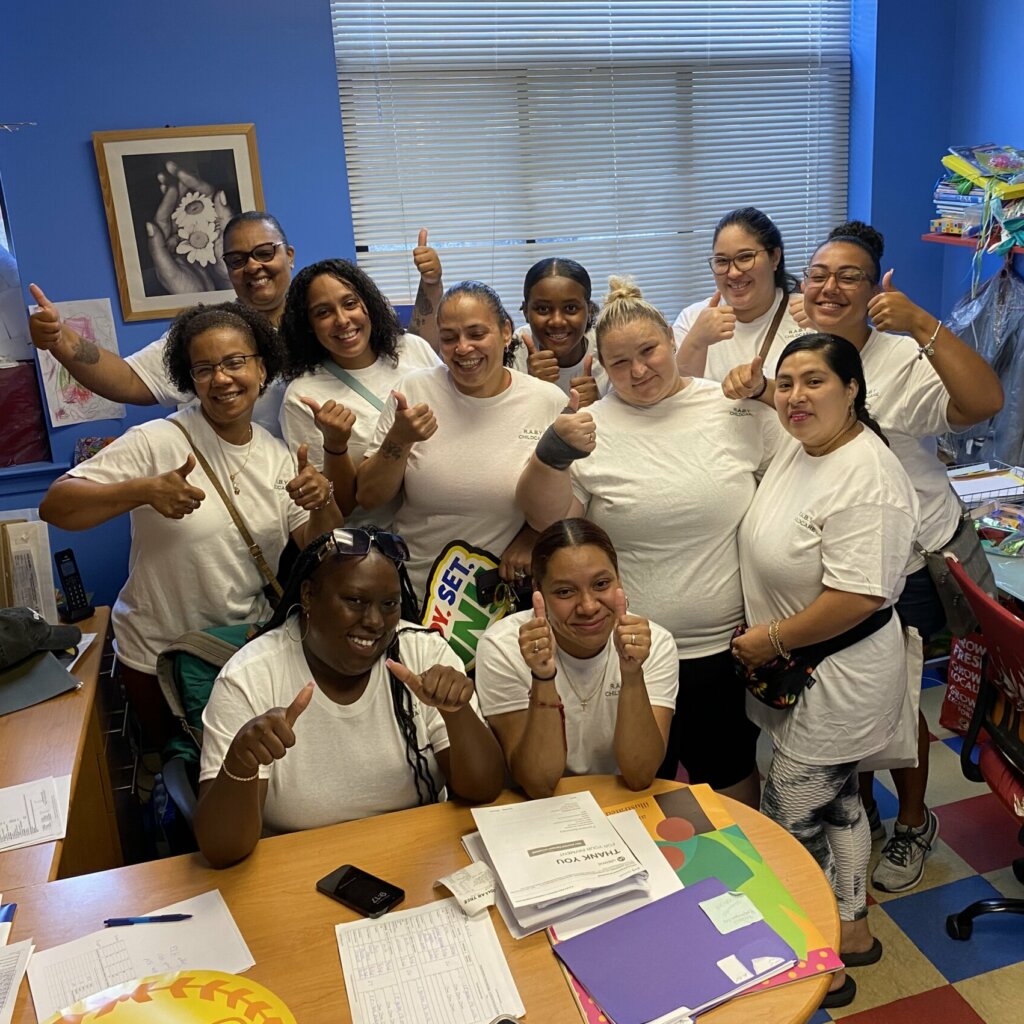 We hope everyone at R.A.B.Y. STEM had a world of fun! 
Congratulations on hosting such a successful and enriching event for your community.