QUALITYstarsNY had a conversation with Carmelina Myers, Education Program Director at Country Children Center, Inc. in Katonah, NY
In addition to receiving the "Hall of Heroes" award this year, Carmelina has also been the 2017 recipient of the Cathryn A. Riley Leadership Fund Scholarship and was accepted into the Leadership Westchester (LW) Class of 2018.
An accomplished educator with a strong background in teaching and early childhood administration, she is skilled in educating and leading early childhood teachers to grow professionally and facilitate high quality learning environments for young children.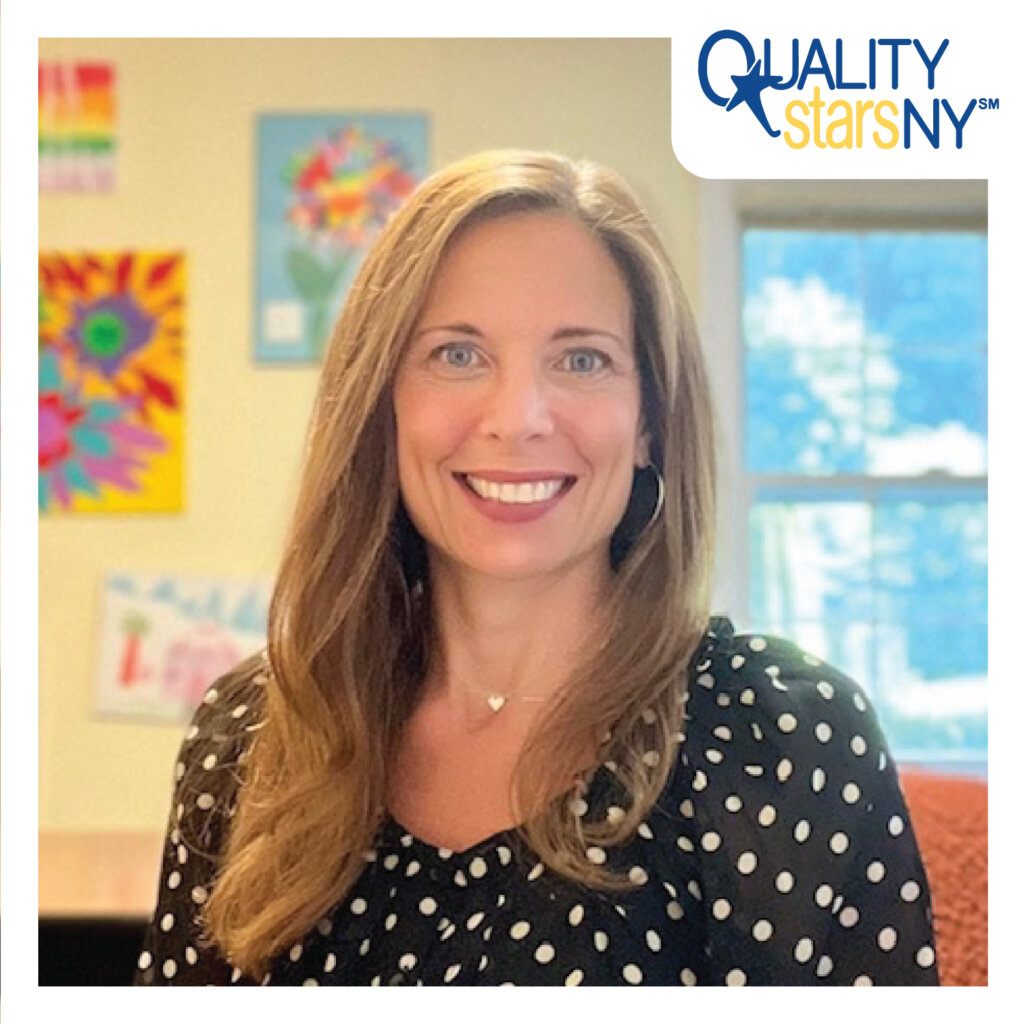 Can you tell me little about your career and what has brought you to this point?
I started as a college student working in summer programs. I have taught at the Elementary level and instructed and developed 6th, 7th, and 8th grade math curriculum at the Harvey School.  I have mentored and have been part of developing curriculum.
These experiences have helped me in my role today because I know what will be expected of the children in the elementary and middle school years.  I value the home-school connection that is so important in the early childhood years.
Being part of a large organization, my focus is consistency in our curriculum for all of our program sites. It is about creating curriculum structure, a backbone that Directors and teachers feel a vested part of and can implement.  Acknowledging that each site is unique, we have Directors and teachers create their own learning communities for our families and children.
Working in classrooms gives me the connection to families, staff, and children to know what is needed. Maintaining a "family feel" within our organization is critically important. To understand the heart of the program is spending time in the classroom to support the teachers in their work.
I currently:
Oversee the development, selection, and implementation of curriculum and NAEYC standards.
Supervise and evaluate the performance of teachers through observations and feedback.
Develop, coordinate and deliver relevant curriculum meetings, training, and professional development for both teachers and directors.
Organize and develop program events for staff and families.
Can you tell us a little bit about the Hall of Heroes?
I was surprised and honored for the work that I do to be given this award. It validates for me that I am ensuring we are maintaining quality level of care and learning experiences for children.
 Can you tell us what does this award mean to you as an early childhood professional?
This award is a testament that I am fulfilling my mission and it aligns with our organization's philosophy. My mission is to cultivate compassion, support and respect in others so they can be good examples for our children and the world. I feel my role is to support and elevate all of my staff in our programs.
Can you tell me about your program's participation in QUALITYstarsNY? What has it meant to your program and what part of your Quality Improvement journey are you most proud of?
I am most proud of that we feel supported in creating spaces for our teachers that are at different levels of experience and education through professional development and resources. We have been focusing on strong effective orientations and want staff to understand why families choose "US" that it is because of all the work they do.
Working with QUALITYstarsNY helps us stand out as a program that is focused on the highest level of Quality.
QUALITYstarsNY has helped us ensure we are maintaining a quality level of care and learning experiences for children and families.  That is the heart of what QUALITYstarsNY means to us.
Congrats on your achievement, Carmelina! Thank you for your service to children and early childhood professionals in Katonah and beyond.