Susan Zucker founded Virginia Marx Children's Center on the campus of SUNY Westchester Community College in 1986. The center has been participating in QUALITYstarsNY since it started–joining for the Field Test in 2010. Susan is retiring this month after serving as the center's director for more than 35 years.
Read our Q&A with Susan where she shared about her career, the development of Virginia Marx Children's Center, and her next steps!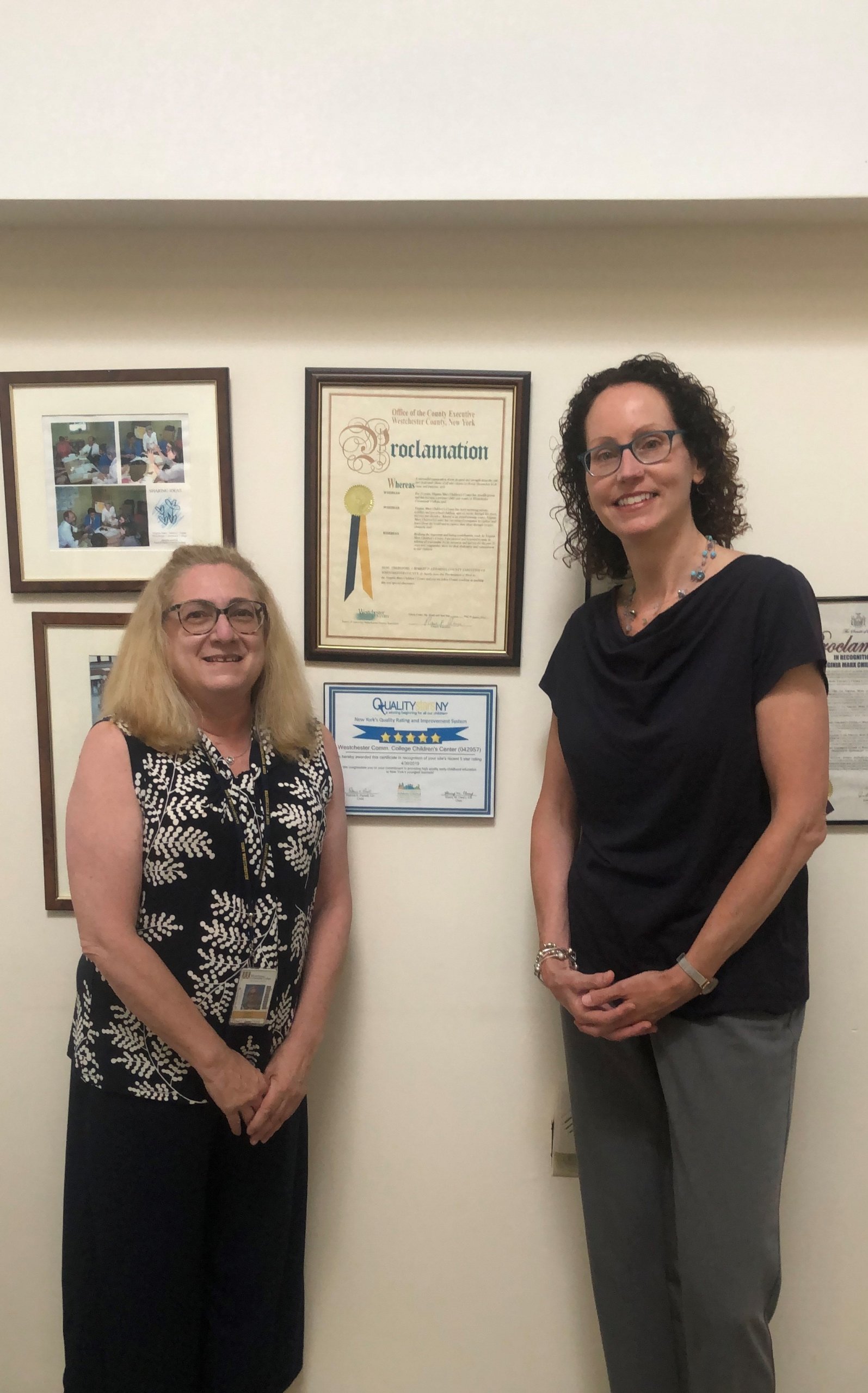 How were you first inspired to enter the field of early childhood education?
"After being a camper, I worked as a camp counselor. I enjoyed working with children! Mentoring and coaching just seemed like a natural fit for me. So then I knew I wanted to pursue my love of early childhood education. I started as a Toddler and Preschool Teacher, and then had the opportunity to direct various summer programs. In 1986, I saw in the New York Times that the college was starting a child care center and I applied!"
What are some key changes that have occurred in the field, since you founded the Virginia Marx Children's Center 36 years ago?
"Compared to when I began here, there are many more licensing requirements, which are great in terms of ensuring the health and safety of children in programs. Keeping up to date with regulations is so important! Also, due to the pandemic, I feel parents are more appreciative of the value of early care and education, and have a better understanding of how challenging and difficult the work can be. Especially when parents were at home with children rather than them being in care, it really opened their eyes to the importance of the work that we do."
In terms of recruiting and keeping aboard dedicated and talented educators at the center, what do you find is most important? 
"I think listening to and really hearing teachers is important; also, salaries and benefits are vital to retaining staff. Giving them professional development opportunities so that they can grow–whether workshops, or supporting them with pursuing a degree. This gives them different perspectives and contributes to them being lifelong learners. Finally, I would say that acknowledging the work they do on a daily basis is critical!"
What made you want to participate with QUALITYstarsNY, beginning with the Field Test in 2010?
"I wanted to be part of it because it would be a unique opportunity to have a campus-based early childhood program as part of the QUALITYstarsNY pilot. In addition to providing quality care and education, we are also a lab and demonstration site, where early childhood students do field internships. So we felt that this would be new and valuable programming aspect for QUALITYstarsNY to see."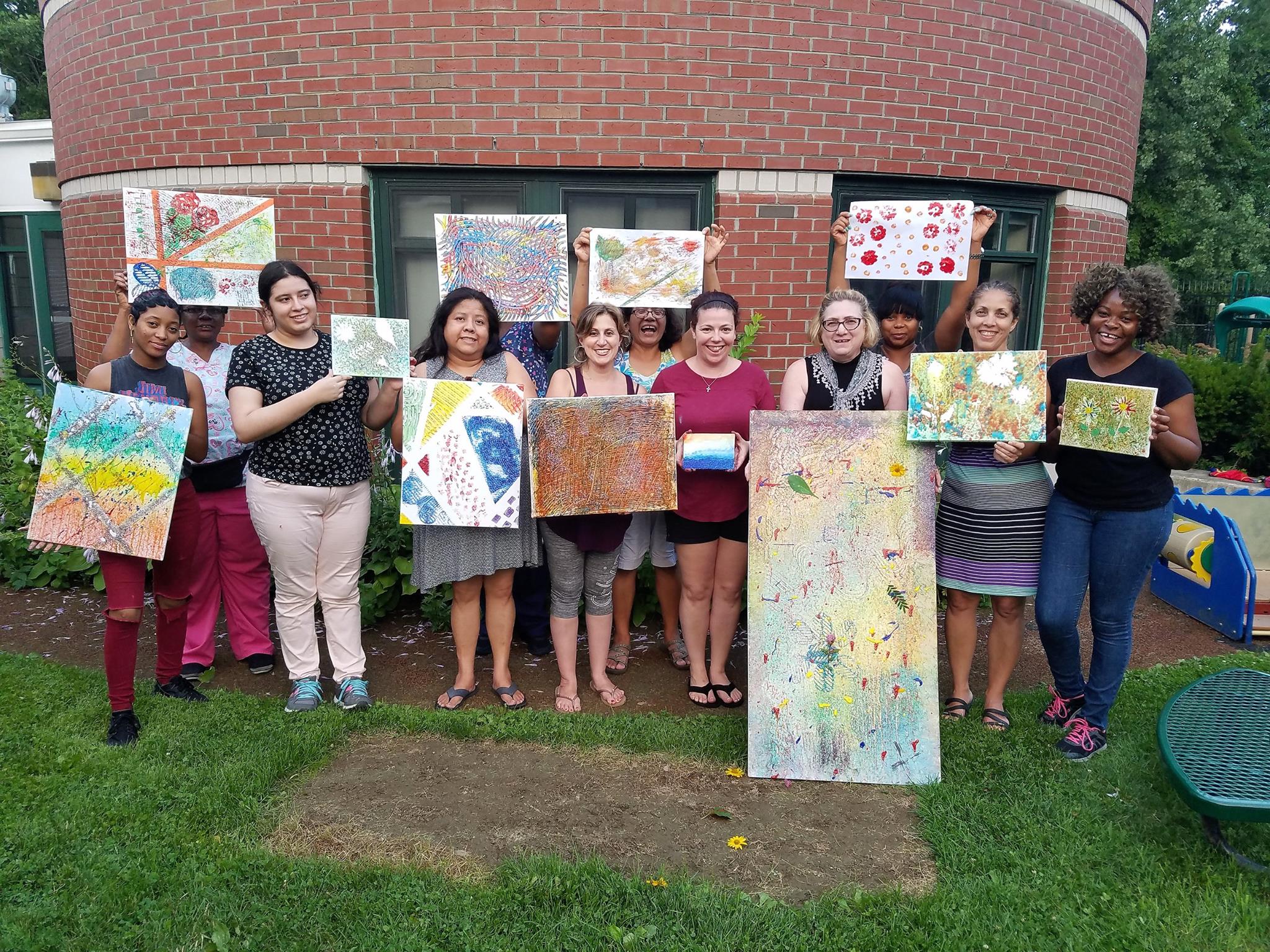 How has QUALITYstarsNY supported you in your role as Director?
"QUALITYstarsNY has been pivotal in terms of allowing us to purchase materials for the classrooms and for the outdoor play areas. They have supported staff with scholarships for their degrees, including Bachelors and Masters degrees. They understand the importance of what we do and have always been there to support us, and answer any questions we may have."
As you look toward your retirement at the end of the month, can you tell us a bit about your approach to succession planning?
"It's always important to promote from within the organization, if one is able to. Mentoring and coaching someone in getting ready for a future opportunity is also critical.

"Bringing them in at zoom meetings so they have a better understanding of how the organization works; including them in decision making and making sure they understand the reasoning behind the decision; allowing them the opportunity to make decisions with guidance…These are all important when one is looking for a future program leader. It's important to have many discussions with the person, to help open their eyes to different perspectives, so that they learn to navigate the various challenges that come with running a center."
In what ways do you envision QUALITYstarsNY supporting your center after your retirement?
"QUALITYstarsNY will continue to support the center. We have a close relationship with our Quality Improvement Specialist. QUALITYstarsNY has solidified the staff in terms of working toward a common goal. And the center will continue striving to maintain our 5 star rating!"
And what's next! What are you looking forward to doing in the coming weeks and months?
"I'm looking forward to traveling abroad and seeing family in London and Tel Aviv. I'm looking forward to reading a book and not being on any schedule! However, in time I'm sure I'll be involved in early childhood in one way or another, even as a volunteer!"