The United Federation of Teachers has awarded Shante Parrish the Provider Appreciation Award for Outstanding Providers. Shante Parrish is the Owner/Operator Jump for Success, Corp., a group family child care program in the Bronx, NYC. Her program is a QUALITYstarsNY rated program, and also partners with NYC Department of Education as a 3k program.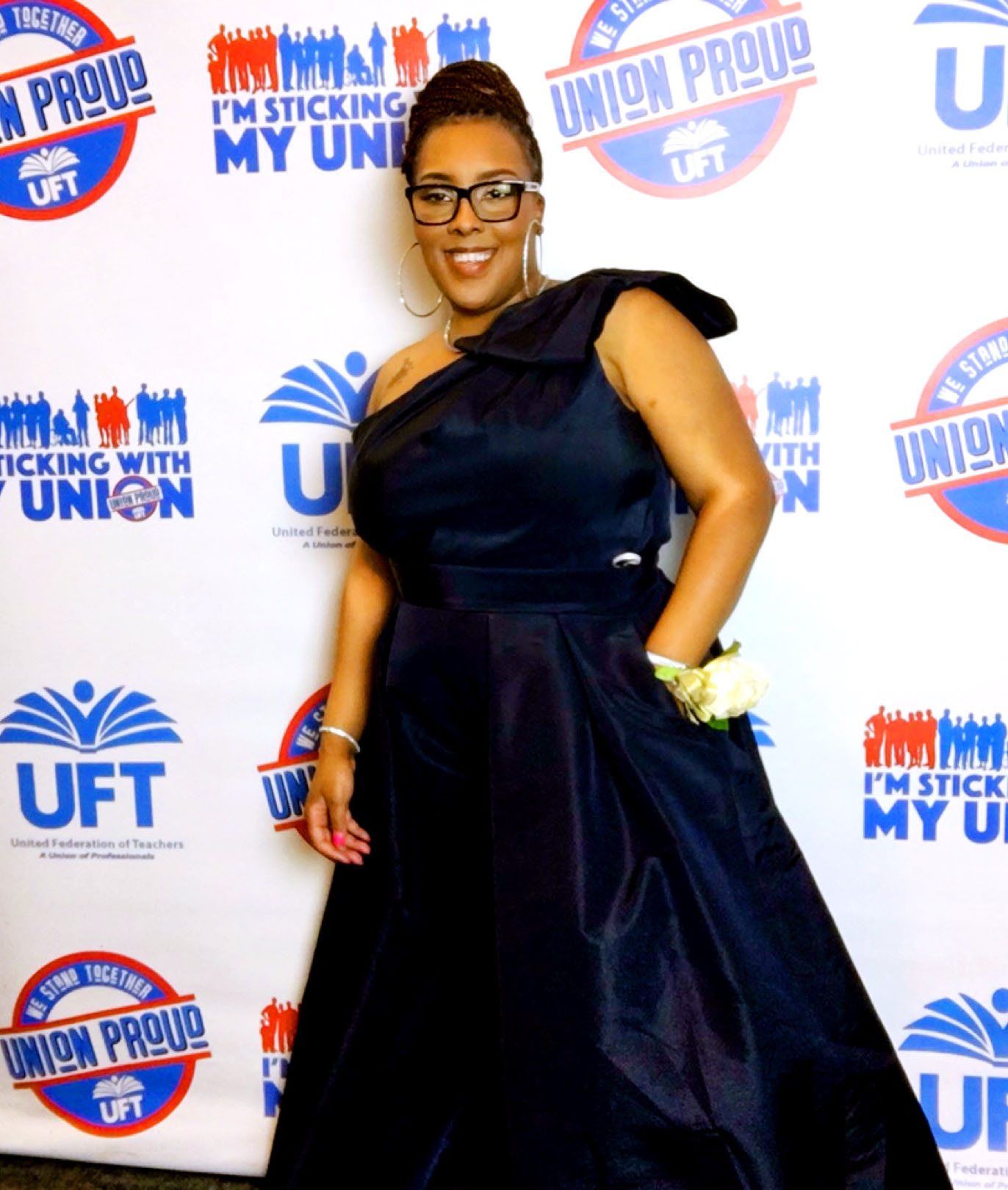 Can you tell us a little more about this Award you are receiving?
"The award from the United Federation of Teachers (UFT) is the Provider Appreciation Award for outstanding Providers, serving children and families! I am not sure who nominated me. There was an honorees dinner on May 4, and Friday May 13 was the ceremony."
What does this award mean to you?
"The parents at my program know how loving and caring I am, not just to the children but the parents, too. I do try to go above and beyond—to find resources for them, checking in, seeing how they are doing. I work with the whole family! We are all a team. I know that if everyone is on the same page, we can succeed together.

"I've been doing this work since 2011 and just getting recognition now. I mean, it's "Wow!". But if I were doing this for recognition I would have stopped a long time ago (laughter). I just do it for the kids!"
How has QUALITYstarsNY supported you in your role as a Provider of care and education?
"The support from Yessenia (Yessenia Rosario-Adon, Director of Quality Improvement) and Miriam (Miriam Kerness, Quality Improvement Specialist) has been so helpful. They've guided me on what steps to take as we go along."
Director of Quality Improvement, Yessenia Rosario-Adon and Quality Improvement Specialist, Miriam Kerness, also shared why Shante is so deserving of this award and recognition.
"It is such a pleasure to work with Program Leader Shante Parrish. It's clear she takes her role as a Provider of care and education to children and families seriously, and brings to it much joy!  The warmth and thoughtful design of her program environment, and the enthusiasm with which she pursues the on-going journey of quality improvement, makes her an extremely fitting recipient of this award!" – Miriam Kerness, Quality Improvement Specialist
"Shante Parrish is committed to caring and educating all of the children that our Bronx families have put in her care. She approaches her participation in QUALITYstarsNY from a holistic perspective in terms of continuously working on quality improvement for the benefit of the children, their families, her staff, and herself, as a professional in the field of early childhood care and education. I was delighted and proud when she shared the news that her peers and union were recognizing her hard work and dedication. As Miriam said, she is an extremely fitting recipient of this award. Congratulations Shante!"  – Yessenia Rosario-Adon, Director of Quality Improvement