Our team traveled from across New York State to meet in-person at Borough of Manhattan Community College.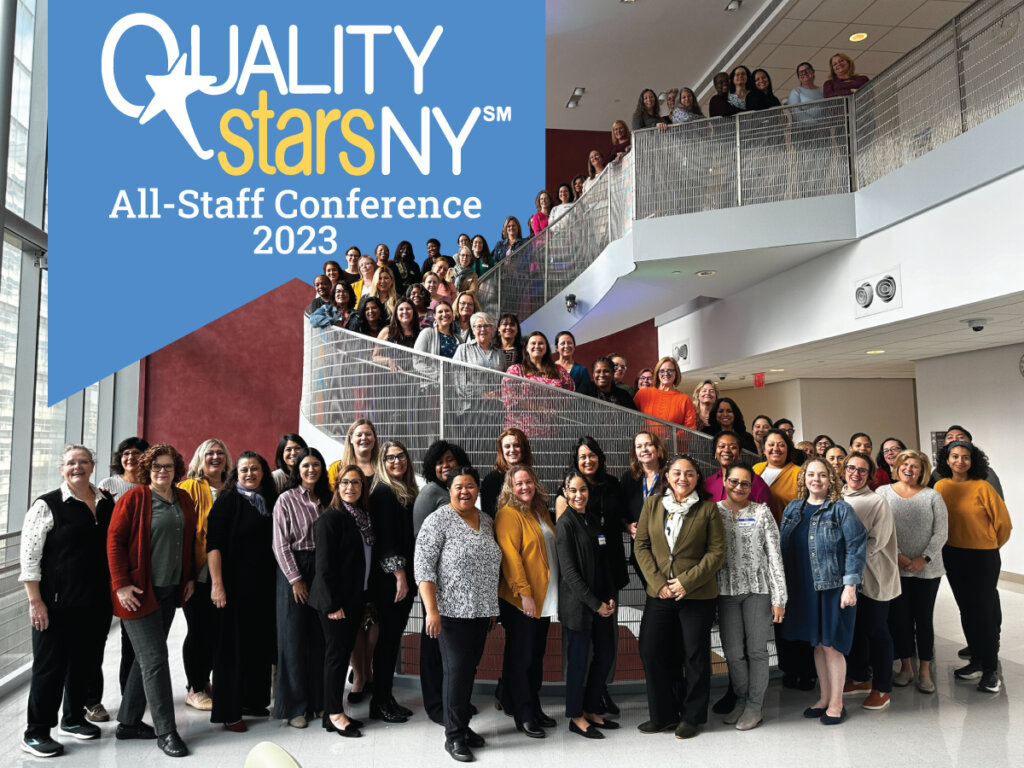 QUALITYstarsNY has been expanding rapidly due to the commitment New York State made in QUALITYstarsNY through the American Rescue Plan Act of 2021 (ARPA). In October, for the first time in almost four years, the entire QUALITYstarsNY team from across the state convened in New York City. For three days we learned, collaborated, and laughed together while brainstorming new ways we can support quality improvement in early care and education in New York State.
With half of our team coming on board since the APRA investment, the all-staff meeting gave us the opportunity to meet some of our colleagues for the first time, in breakout sessions, team building activities, and group discussions, which created a collaborative, comfortable atmosphere that set the tone for the conference and beyond.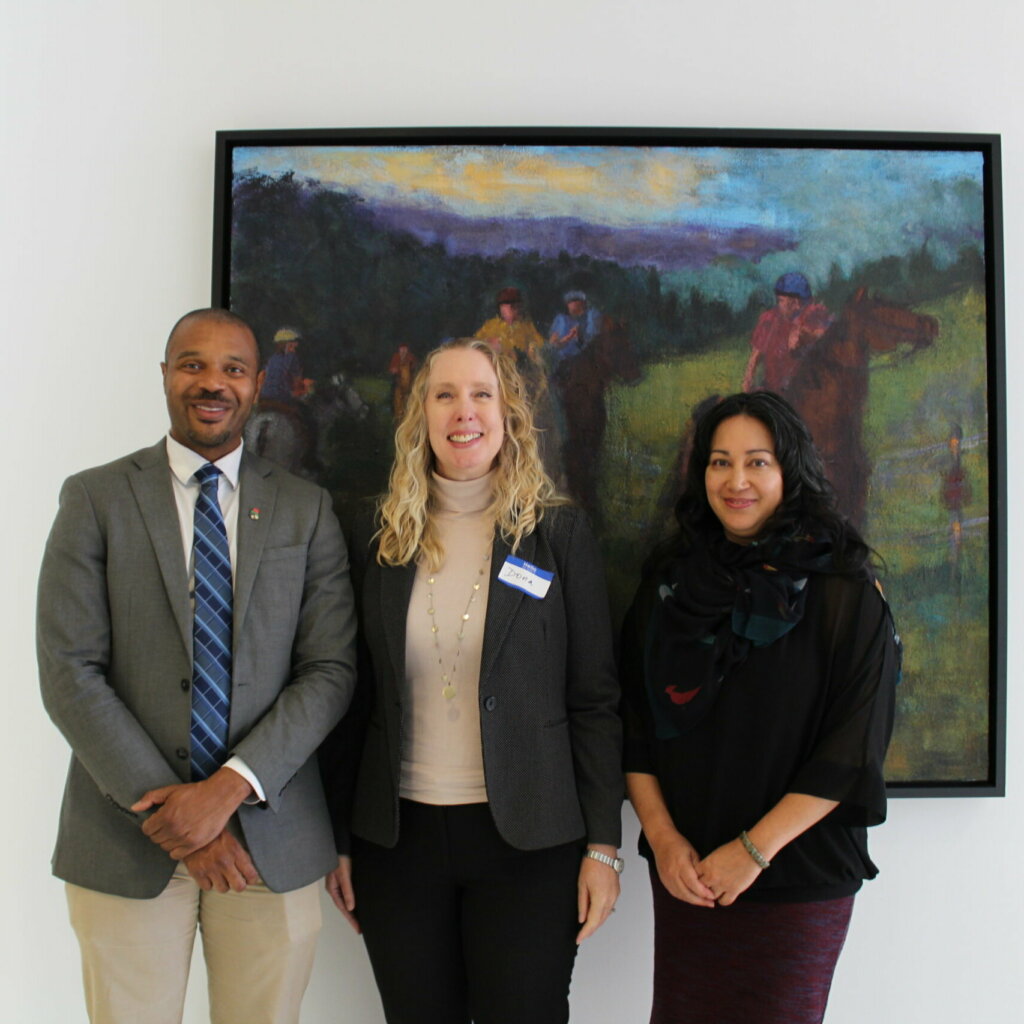 (From left to right) NYS Senator Jabari Brisport, NYECPDI Executive Director Dona Anderson, QUALITYstarsNY Senior Director Leslie Capello.
On the morning of day two, we heard from the Office of Children and Families Services (OCFS) Deputy Commissioner Nora Yates. OCFS and QUALITYstarsNY are strong partners in the field, and one of the main initiatives we have partnered on is the Child Care Desert Grant, where awarded programs are supported by QUALITYstarsNY to help set a standard of quality for new and expanding programs in the areas in our state where child care is scarce. Deputy Commissioner Yates also provided updates on how our continued partnership can enhance improvements at the state level. 
Additionally, QUALITYstarsNY met with Tanya Amodio-Kovacs, Paulette Coppin, and Rachel Schlude from the New York State Education Department Office of Early Learning, which oversees pre-k/3-k classrooms that operate in a public school setting. The team provided updates from the Office of Early Learning and fielded questions from our staff on how QUALITYstarsNY can support principals and Community Based Organization (CBO) directors in navigating the resources available to them through the State Education Department.
To launch our afternoon sessions, Patty Persell, Project Director for the Council on Children and Families & New York State Head Start Collaboration Director joined us virtually to hear from our team regarding a range of topics, including Head Start/Early Head Start (HS/EHS) program updates. HS/EHS programs are required to participate in their state's Quality Rating and Improvement System, which for New York State is QUALITYstarsNY. Persell and our staff also discussed how our offices can continue to collaborate to provide quality resources to HS/EHS programs.
We spent the morning of the last day learning about Motivational Interviewing from Emily Vantassel, Early Childhood Mental Health Specialist from Brightside Up, the Child Care Resource & Referral Network for the Albany region. Vantassel taught our team techniques of Motivational Interviewing to help those we serve to find their internal motivation to create the change they wish for their programs. QUALITYstarsNY Specialists and Coaches deepened their practice of how to best serve our participants and program leaders, and look forward to using these tools and resources in their work within the field. 
To close our time together, QUALITYstarsNY staff honored two important members of our team: Senior Project Associate Jasmine Tejada, and Yessenia Rosario-Adon, our Director of Quality Improvement. Jasmine is an indispensable member of our Central Office staff who keeps our team moving forward while always treating everyone with warmth and kindness. Yessenia Rosario-Adon was honored for the determination she brings to her leadership and passionate calls to action, which were evident as she led our team through three days of personal and professional growth. 
Yessenia Rosario Adon
Christina Kelly
2023-11-06T14:14:15-05:00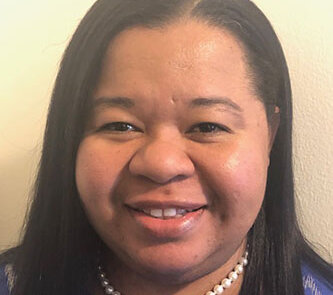 Jasmine Tejada
jwahila
2023-11-06T14:13:48-05:00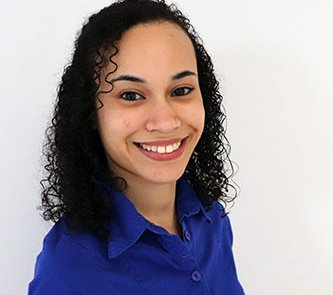 Thank you to all the staff, partners, and guests who made this conference possible. Convening face-to-face for the first time in almost four years was a powerful event for our team to come closer together and collaborate on ways we can improve the quality and accessibility of early care and education in New York State. We left the city and made our way back to our communities in every corner of the state with renewed vigor for our work, buzzing with excitement for what has yet to come for QUALITYstarsNY.